Discounted Price but Service like a "Boutique".

luxury brand always discounted 50% to 90%.
Get ALWAYS AN ADDITIONAL 20 % OFF!

Request it FREE at our store.
About us
Vestistock , since 1979
the boutiques of Milan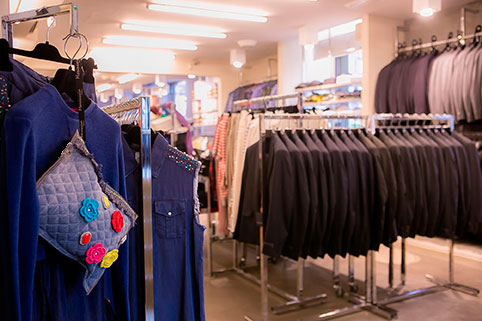 Vestistock is the oldest outlet in Milan , our strength is to have the products of top luxury brands always discounted up to 80 % . In addition , the clients who own the Vestistock Loyalty Card always have an additional 20 % off the outlet price .
A modern location and recently renovated , an appealing visual and very orderly and highly personalized customer service make Vestistock a real Outlet Boutique!

All the merchandise is divided accurately for sizes , gender and taste. The shopping experience is always very pleasant , but at the same time simple and quick . The target of Vestistock is very cross, from teenagers to adult.
Our goal is to make the customer like feeling in a family atmosphere but at the same time give him the opportunity to make a purchase of high quality but at very affordable price !
We have a wide offering of luxury brands :